Safety Tips for Your Motorcycle Ride to Sturgis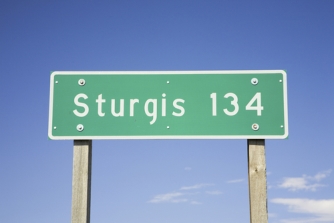 With the Sturgis Motorcycle Rally coming up, hundreds of thousands of riders are congregating to celebrate their passion for motorcycles. While this event is an incredible one, it's more important than ever to be vigilant and on watch for any potential riding hazards or accidents.
Event organizers work tirelessly to ensure everything goes as smoothly as possible, as safety hazards may be at an all-time high with so many riders in one place at one time. However, despite their best efforts, accidents and injuries may still occur, which is why it is the responsibility of every rider to practice his or her own safety as much as possible.
Make sure you following these motorcycle safety tips before you attend the Sturgis Motorcycle Rally:
Have your bike checked by a mechanic before you hit the road, including a T-CLOCS inspection.
Bring the right bike, depending on whether or not you are riding with a passenger.
Be alert to other riders on the road.
Make sure you wear bright colors so you can be seen on the road.
Drive slower than usual to account for the packed roads as you get closer to the rally.
Remember your safety gear, such as a helmet, leathers, and boots.
Most importantly, don't drink and ride!
Contact Our Kansas City Motorcycle Accident Lawyers Today
Our Kansas City motorcycle accident lawyers at Schmitt Law Firm, LLC have the experience and tenacity you want on your side following an accident. We will help you seek the compensation you deserve for your medical bills, pain and suffering, and loss of work. No matter the complexity of your case, we strive to ensure you are taken care of in the best way possible. Our legal team will work tirelessly on your behalf, so you can focus on healing while we take care of the rest.
Schedule an initial consultation today by calling us at (816) 479-2279.
OUR INSIGHTFUL ATTORNEYS KNOW THE INSURANCE COMPANIES' SCHEMES INSIDE & OUT
Office Location
2600 Grand Blvd.
Suite 380
Kansas City, MO 64108
The information on this website is for general information purposes only. Nothing on this site should be taken as legal advice for any individual case or situation. This information is not intended to create, and receipt or viewing does not constitute, an attorney-client relationship.