SECURE THE FULL ACCIDENT
COMPENSATION YOU DESERVE
$1,250,000
MOTORCYCLE ACCIDENT
$300,000
MOTORCYCLE ACCIDENT
$285,000
MOTORCYCLE ACCIDENT
SECURE THE FULL ACCIDENT
COMPENSATION YOU DESERVE
$125,000
MOTORCYCLE ACCIDENT
$300,000
MOTORCYCLE ACCIDENT
$285,000
MOTORCYCLE ACCIDENT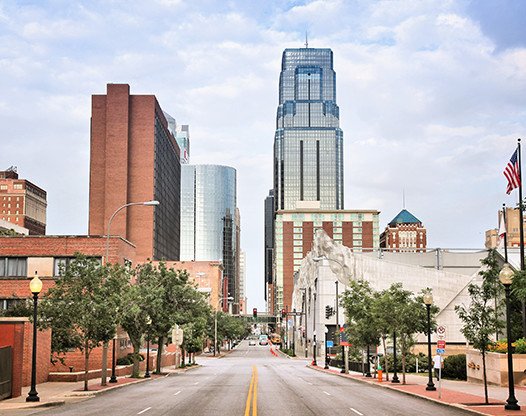 WE KNOW MOTORCYCLES!
OUR EXPERIENCED TEAM HAS AN IN-DEPTH KNOWLEDGE OF MOTORCYCLE ACCIDENT CLAIMS. LEARN HOW WE CAN HELP
Kansas City Motorcycle Accident Lawyer
COMPASSIONATE REPRESENTATION FOR 60+ YEARS
Recovery from a motorcycle accident can take a sizable amount of time, as well as a significant amount of money for medical expenses and motorcycle repair costs. If the accident transpired at the mercy of someone else's negligence, the responsible party must be held accountable for their actions. Schmitt Law Firm, LLC provides sound and solid representation to motorcycle injury victims throughout Kansas City, fighting to obtain maximum compensation for their recovery. You deserve the advocacy of a fearless Kansas City motorcycle accident lawyer, who's unafraid of the intimidating tactics employed by insurance giants. Let our devoted team provide the relentless representation needed to protect your best interests.
Don't hesitate to contact Schmitt Law Firm, LLC if you've recently been injured in a motorcycle accident. We're here to help!
Call (816) 400-1000 for a free consultation.
Highly Respected By Our Clients
My experience with Ben was outstanding. Above and beyond representation!
Ben was extremely professional and went above and beyond for me.
Shielding Motorcycle Injury
Victims From Legal
Roadblocks
Securing the Compensation They Deserve
IN AN ACCIDENT? WE CAN HELP!
ATTORNEY SCHMITT IS AN AVID RIDER HIMSELF
WE OFFER FREE CONSULTATIONS
Fully Equipped to Fight Insurance Giants
ENSURING OUR CLIENTS' CONSTITUTIONAL RIGHTS ARE COMPLETELY LEVERAGED
With the motorcycle riding, racing, and restoring experience possessed by our skillful attorneys, finding another compassionate lawyer who relates to your struggles can be difficult. Our proven team has recovered millions of dollars for our clients throughout the 60+ years we've been in practice. Formulating a strategic plan-of-action becomes our first order of business when injury victims turn to our firm. Through thorough research of every individual involved in the accident, and invaluable consultations with leaders in our field, we rigorously prepare for the cases we handle as if we're getting ready for trial.
SAFEGUARDING CLIENTS FROM THE INSURANCE COMPANIES' TACTICS
We understand that the odds might not be in your favor when pursuing fair and full compensation for your injury, which is why we're so eager to step in on our clients' behalves. Just think of us as your trusted advisors, providing you with the shrewd insight needed to make rational decisions for your legal matters. Our team's previous experience working for insurance giants provide us with an insider's perspective on the way they operate. We know how they think, act, and approach personal injury claims inside and out, providing our firm with the upper hand when contesting their opposing claims.
Put the fierce injury attorneys at Schmitt Law Firm, LLC on your side. We're ready to fight your legal battles on your behalf. Contact our firm at (816) 400-1000
Were you Recently Injured in a Motorcycle Accident?
Let's discuss the next steps toward obtaining the recovery damages you're rightfully owed. Connect with our firm today
Office Location
2600 Grand Blvd.
Suite 380
Kansas City, MO 64108
The information on this website is for general information purposes only. Nothing on this site should be taken as legal advice for any individual case or situation. This information is not intended to create, and receipt or viewing does not constitute, an attorney-client relationship.