Motorcycle Accident Attorney in Kansas City – Selecting The Right One
At Schmitt Law Firm we are here to help. As a motorcycle accident attorney in Kansas City we have answers to your many questions.
Call Schmitt Law Firm today at: (816) 400-1000 for a free consultation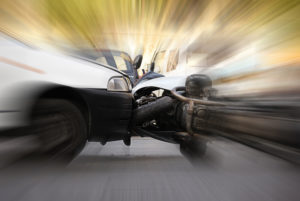 Do You Have a Valid Case?
You probably have questions that revolve around the validity of your case, what kind of compensation you can receive, and how state laws can affect your claim. Of course, an understanding of the law is paramount. If you want to drive a motorcycle in the state of Missouri, then the license requirements are as follows:
18 years of age to get a full license
15 1/2 to get a limited permit
"Must wear protective headgear at all times"
Of course, the last part is often what trips people up and causes them hesitation to seek a personal injury claim in Missouri. However, this state has a clause in their insurance laws that is called "pure comparative fault." This means that even if you were not wearing a helmet during your motorcycle crash you are still eligible for monetary compensation, just not as much. So if you get into an accident where the motorist was obviously at fault but you were not wearing a helmet, in many cases you can still recoup a significant portion of your compensation because you will usually only be found to be, at most, about 20% at fault.
What Information Do You Need?
We as personal injury lawyers in Missouri realize the importance of a full investigative study of your particular accident. After your event, a motorcycle accident attorney will want to know the following:
The date and time of the accident
What preventative measures were taken, if any
A description of the accident, including weather, who was deemed at fault, and the type of injuries you sustained in the aftermath
A good rule of thumb is that the more details a personal injury lawyer has about your case the better chance they will have to provide you with a solid outcome. A good Kansas City personal injury lawyer will most likely also require any maintenance that you have had performed on your motorcycle as well, simply because they can rule out mechanical failure as a cause of your accident.
What Type of Accident?
These details plus the type of accident will all play a role in determining the proportions within the comparative fault rule. Like vehicular accidents, there are all sorts of accidents that can occur between a motorcycle and vehicle. There are accidents where one party fails to yield, there are accidents where a sudden stop causes one to rear end another party, and there are accidents where someone was thrown off their bike because of swerving, among many others.
Should You Settle with Your Insurance Company?
Finally, should you settle with the insurance company? Sometimes this is not a wise move, especially if the accident was severe. A good Missouri motorcycle accident attorney in Kansas City will be able to advocate for you and have a thorough understanding of state law. Simply put, they will have your back and get you the compensation you deserve. The insurance company may have its own interest at heart instead.
OUR INSIGHTFUL ATTORNEYS KNOW THE INSURANCE COMPANIES' SCHEMES INSIDE & OUT
Office Location
3100 Broadway Boulevard
Suite 1420
Kansas City, MO 64111
The information on this website is for general information purposes only. Nothing on this site should be taken as legal advice for any individual case or situation. This information is not intended to create, and receipt or viewing does not constitute, an attorney-client relationship.