Top Motorcycle Accident Attorney in Kansas City – Tips to Avoid A Motorcycle Accident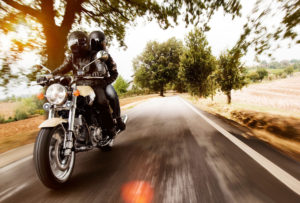 Before you get on a motorcycle, you can reduce the risk of a bad accident by taking a few precautions.
Here at Schmitt Law Firm, the top motorcycle attorney in Kansas City, we want you to enjoy your ride while keeping yourself safe.
Should you need our services, Call Schmitt Law Firm at:  (816) 839-4014
5 Safety Tips for Preventing Motorcycle Accidents
There are few things as exhilarating as taking a summer motorcycle ride across Kansas City, zipping up and down the city streets with the sun shining on your back. Unfortunately, even a short trip through the city can turn into a potentially devastating accident in the blink of an eye. While there is no surefire way to prevent a motorcycle accident, taking a few extra safety precautions every time you hit the road can save your life this summer and throughout the year.
Don't drink and drive
You know not to get behind the wheel of your car after you've had a few drinks. Your motorcycle is no different. No matter how short the ride, if you've indulged in adult beverages at that backyard barbecue or anywhere else for that matter, you need to find a different way to get home. Not only is drinking and driving a safety hazard, but it's a legal issue, which could land you in jail or a major legal battle that requires the help of the top motorcycle accident attorney in town.
Pay attention to the weather forecast
Summers in Kansas City tend to be pretty wet. If rain is in the forecast, it may be best to avoid riding your motorcycle until the roads are dry. If you must go out in the rain, do the following:
Wear waterproof gear
Look for a helmet with an anti-fog visor
Avoid slamming on the brakes
Stay on the driest part of the payment
Avoid extra slick manhole covers
Be careful at intersections and other spots where cars idle
Use less lean when you turn
Stay on top of bike maintenance
Keeping your motorcycle in good shape can reduce the risk of an accident when you hit the road this summer. Check your tires, brakes, headlamps, turn signals, and other features on a regular basis. If something needs repair, take care of it as soon as possible. Putting it off only puts you at a greater risk.
Slow down
It's easy to get caught up in the moment and go a little too fast when you're out on your bike, especially when it's a warm sunny summer day. However, speed is one of the top reasons people end up in motorcycle accidents, particularly fatal accidents. Just like drinking and driving, going too fast can also land you in legal trouble. In many cases, only a top motorcycle accident attorney can help your case if you are in an accident that you caused by speeding.
Stay alert
Unfortunately, a number of accidents occur because car drivers didn't see the motorcycle. Maybe it was in their blind spot, or they were paying more attention to larger vehicles on the road. Either way, the results are the same. This is why it's important for motorcyclists to pay extra attention to the cars around them and assume those drivers can't see them.
When you need the top motorcycle attorney in Kansas City call Schmitt Law Firm at (816) 839-4014
OUR INSIGHTFUL ATTORNEYS KNOW THE INSURANCE COMPANIES' SCHEMES INSIDE & OUT
Office Location
3100 Broadway Boulevard
Suite 1420
Kansas City, MO 64111
The information on this website is for general information purposes only. Nothing on this site should be taken as legal advice for any individual case or situation. This information is not intended to create, and receipt or viewing does not constitute, an attorney-client relationship.